If your Student Visa has been granted and you would like to change your enrolment, it is important that you plan study pathway carefully to avoid breaching the Student Visa conditions. Each qualification is associated to an AQF (Australian Qualification Framework) level and you need to either maintain the same AQF level or change to a higher AQF level when making changes to your enrolment. If you are changing your course to study another program of a lower AQF level, you will need to apply for a new Student Visa.
For example, you are enrolled to Diploma of Mental Health and you would like to withdraw to study Certificate III of Individual Support instead, you will need to apply for a new Student Visa. This example demonstrates that you are downgrading your principal course from an AQF level of 5 to 3.
You can refer to https://immi.homeaffairs.gov.au/change-in-situation/study-situation for the actions you need to take if there is a change to your study situation.
Step 1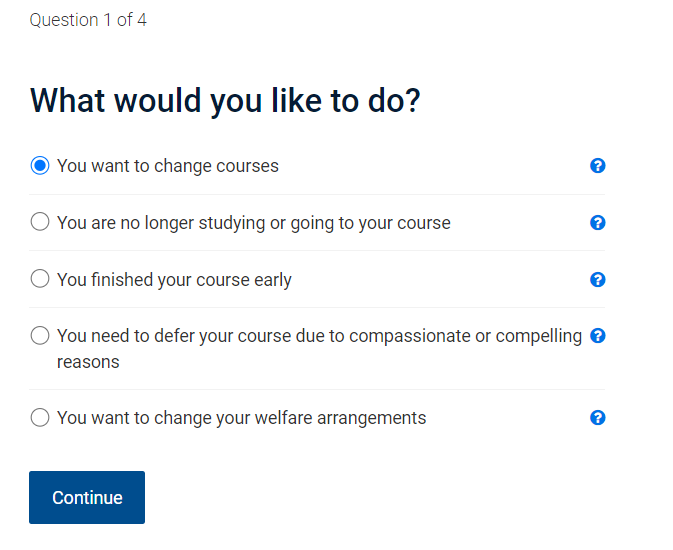 Step 2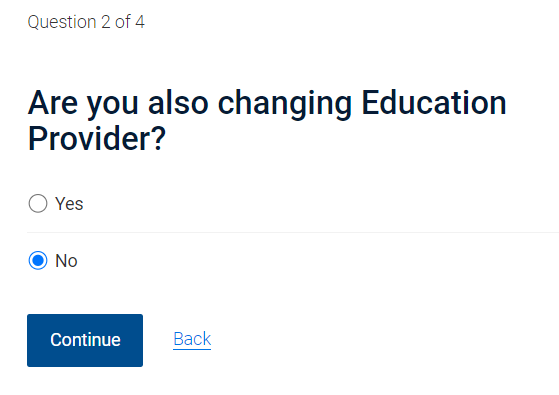 Outcome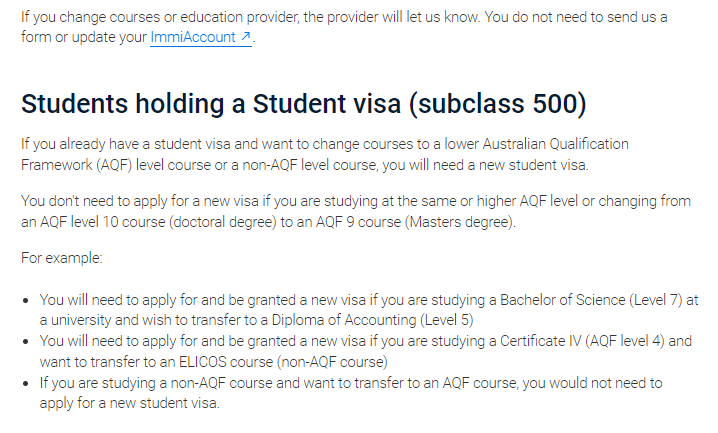 Still need clarification or help?
Simply reach out to our friendly Admissions Team by submitting a Request or use the Help widget.